Package 2: Corporate Events & Engagement
Join SpaceBuzz and propel your brand into the future! As a corporate sponsor, you're not just contributing funds, but aligning your company with sustainability, innovation, and STEM education. With SpaceBuzz, inspire your team and the next generation, foster teamwork, and make a cosmic impact. Let your brand be a beacon of progress with SpaceBuzz, shaping a better world, one rocket at a time!
With your support, we can inspire and educate generations of ambassadors for Earth!
Are you looking for a worthwhile allocation of your Marketing, Recruitment & Selection, or Research & Development budgets or charity donations? SpaceBuzz is a highly innovative way to position your company as a supporter of sustainability, innovation, and STEM education. Or do you want to show your involvement in technological developments? Then SpaceBuzz offers the perfect opportunity to engage your company in a unique education programme that primarily inspires and educates children about the uniqueness of Earth from the magic of space travel and science.
By sponsoring SpaceBuzz, you can involve your employees in the programme and give them the opportunity to contribute to this important education initiative. Your company could, for example, organise events where employees commit to the programme, inspire customers and suppliers, and raise funds for the adoption of schools or the funding of a rocket. These events can help employees develop their own skills, such as teamwork, networking, and inspiring, while committing to a good cause.
Sponsoring SpaceBuzz can also be an effective way to position your company as a supporter of sustainability and innovation. SpaceBuzz is aimed at inspiring all generations to strive for the use of innovation and technology to embrace sustainability. Education from space travel creates a "mental shift" that ensures a permanent focus on a better world.
By investing in SpaceBuzz, you are investing in the future of your company and the wider community. Your support will contribute to the growth of science, technology, engineering, and mathematics (STEM), while the programme also inspires children to strive for their highest potential.
We invite you to involve your company in this unique education programme and to participate in our mission to inspire children and bring the wonders of space to life. Thank you for your contribution and support to SpaceBuzz.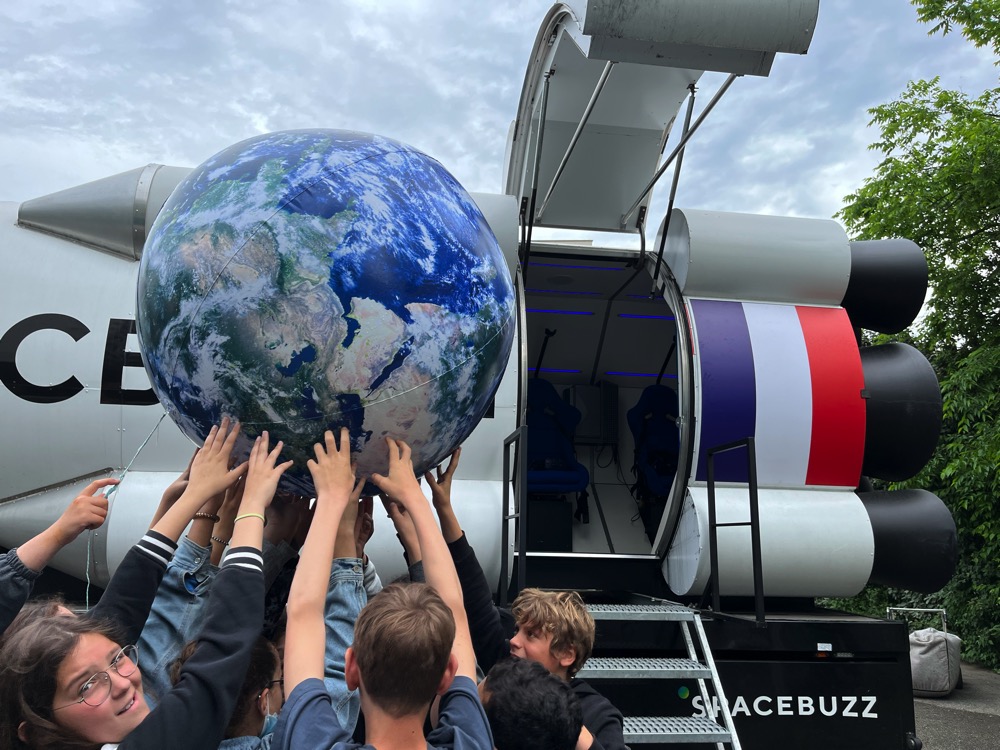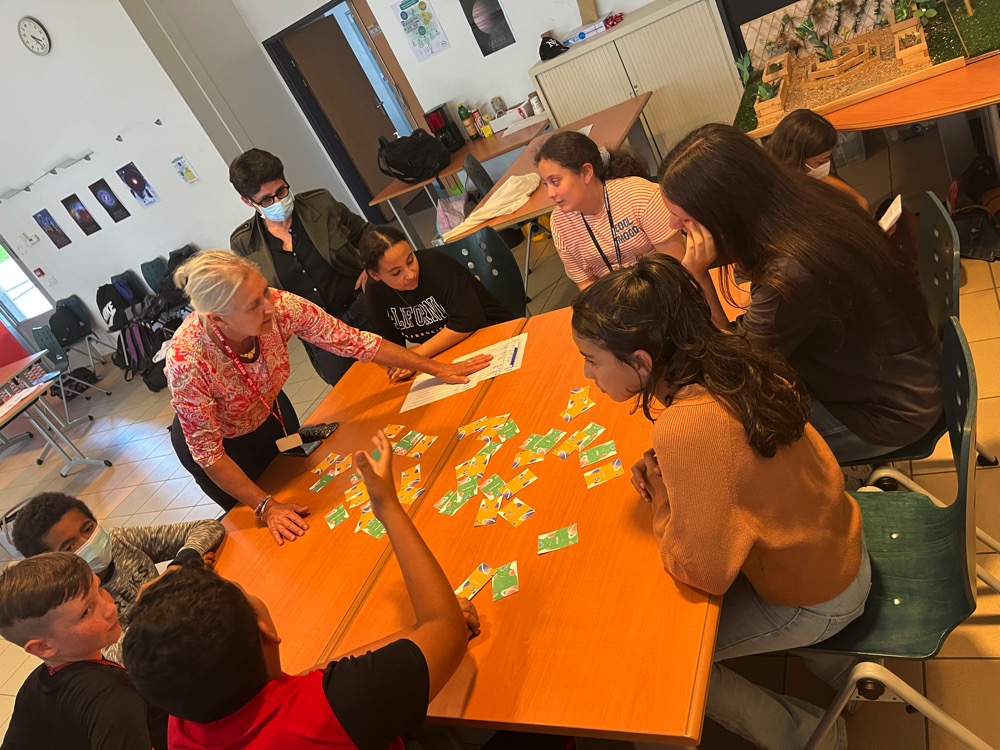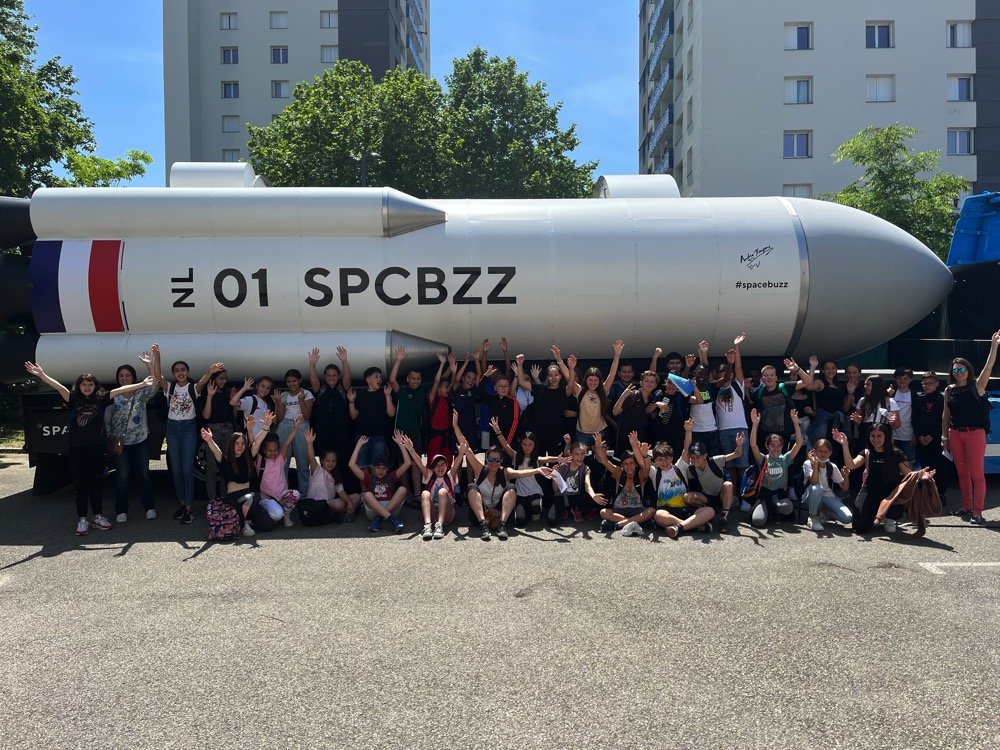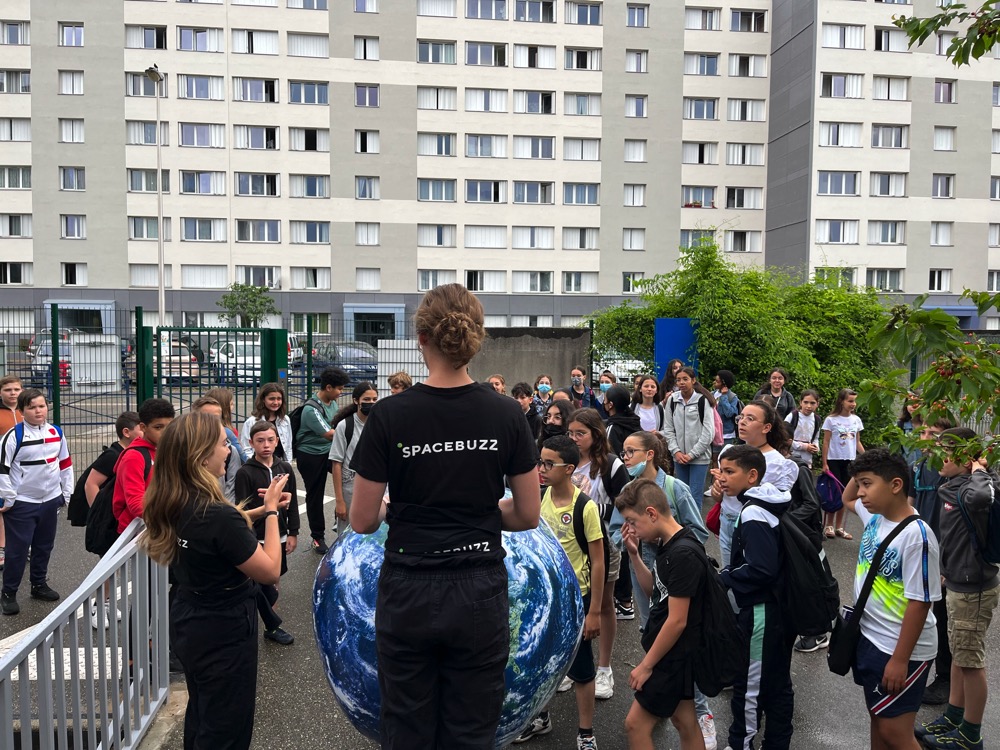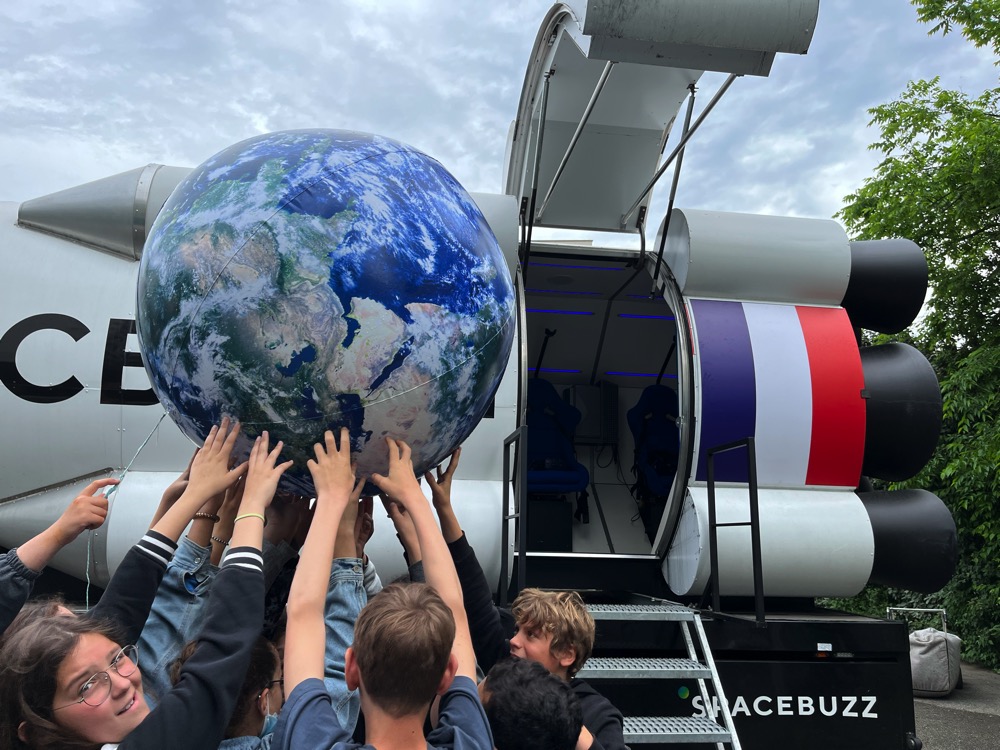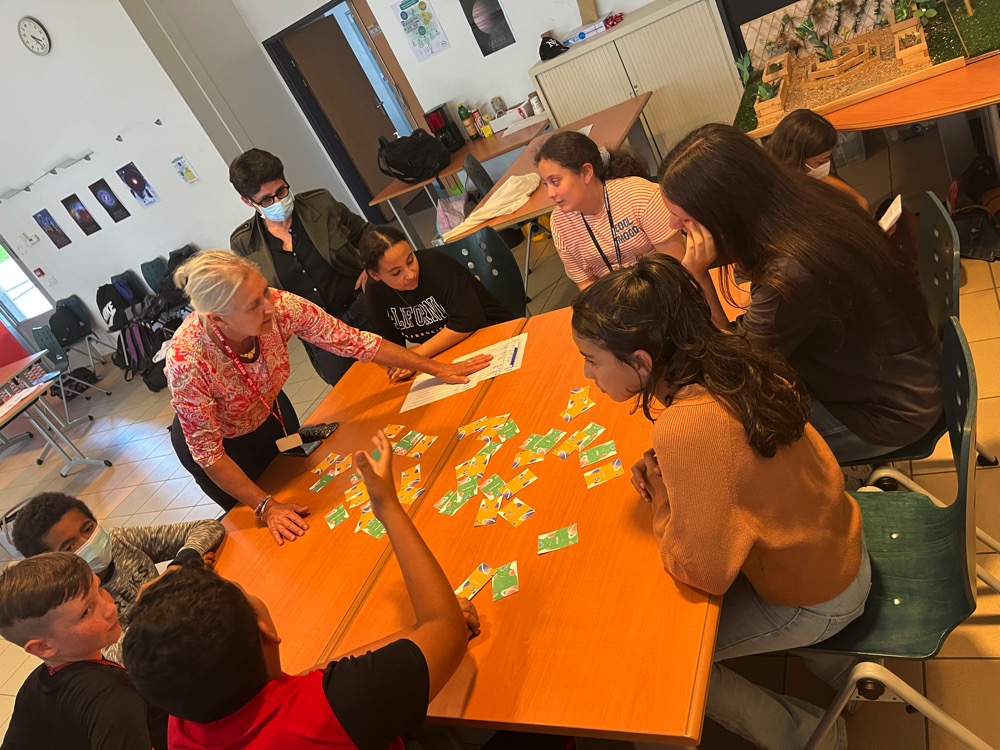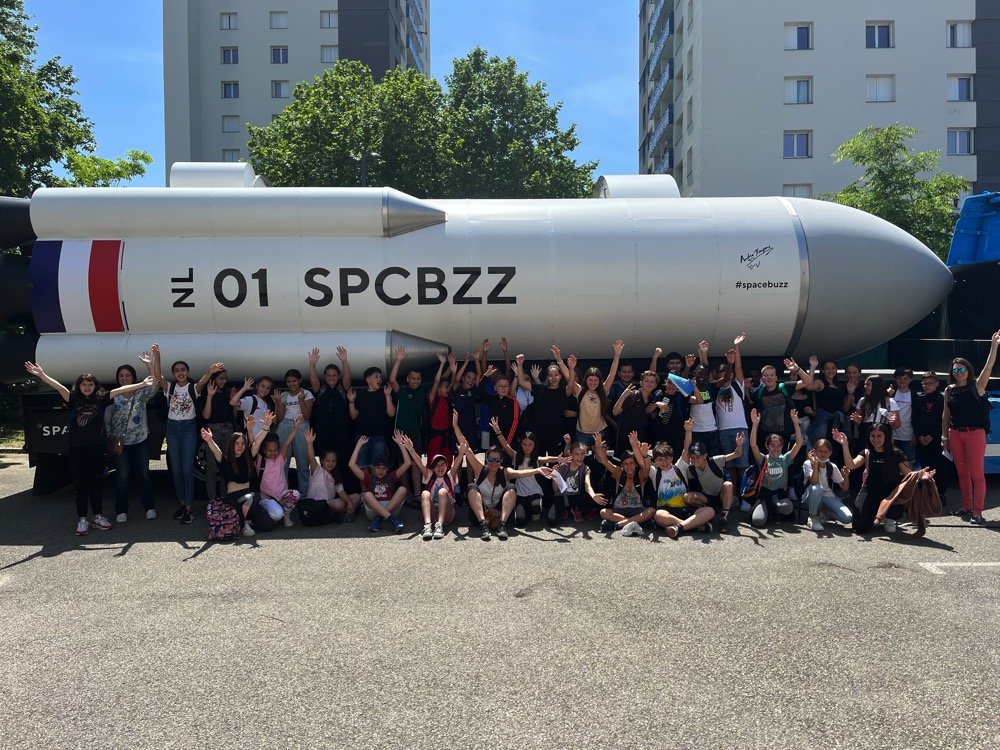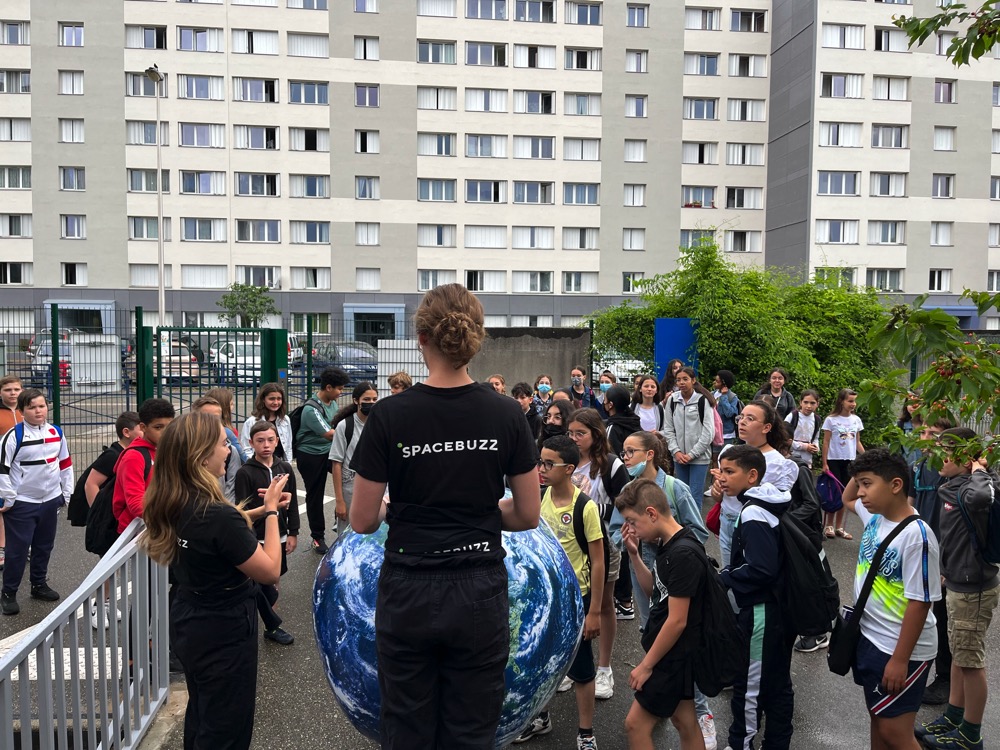 Join us in inspiring the next generation with SpaceBuzz. Your support is an investment in the future of our children and planet, fostering creativity and promoting STEAM education. Help us to ignite passion in young minds and inspire Earth ambassadors who cherish our world. Stand with SpaceBuzz, and let's launch into a sustainable future together.
Thank you for your invaluable support.