Package 1: Friends of SpaceBuzz
By sponsoring our cutting-edge educational program, you're not just donating, but launching dreams into orbit. Together, we can journey through the cosmos, enlighten young minds with the magic of space travel, and inspire our next generation of Earth ambassadors. Every star we reach is a child ignited with curiosity, creativity, and a passion for STEM. Your generous sponsorship can make our mission possible - to every primary school in the Netherlands and beyond.
Join us, and let's create a universe of possibilities, for our children, our planet, and our future.
With your support, we can inspire and educate generations of ambassadors for Earth!
SpaceBuzz is an innovative education programme that takes children on a virtual journey through the universe. Children experience the magic of space travel and learn about planets, stars, and other celestial bodies.
With your donations, we aim to serve all 6,500 primary schools in the Netherlands. You can choose to adopt a school, sponsor a number of children, or even support the funding of an entire rocket. Every contribution makes a difference to the future of our children, our country, and planet Earth.
As a sponsor of SpaceBuzz, you will contribute to the development of the skills of the next generations, such as creativity, curiosity, and problem-solving. Your support will also foster the growth of science, technology, engineering, and mathematics (STEM), and will inspire children to follow their own dreams.
By investing in SpaceBuzz, you are investing in the future of our society, sustainability, and encouraging the next generation to strive towards their highest potential with sustainability high on the agenda. We invite you to support us in our mission to inspire children and bring the wonders of Earth from a space perspective to life.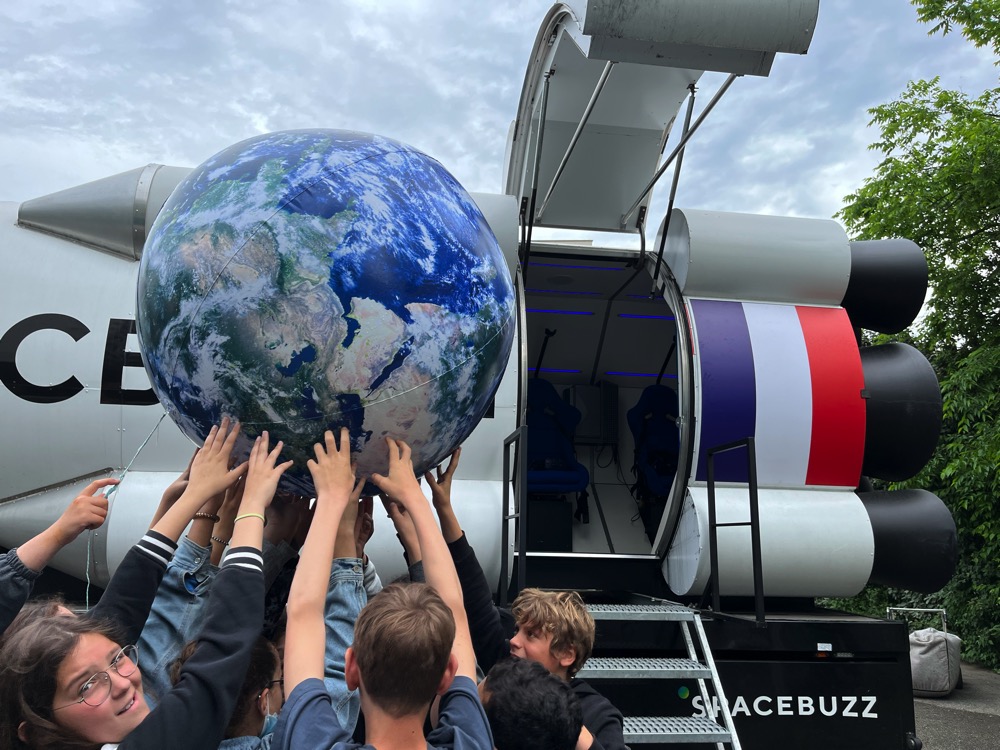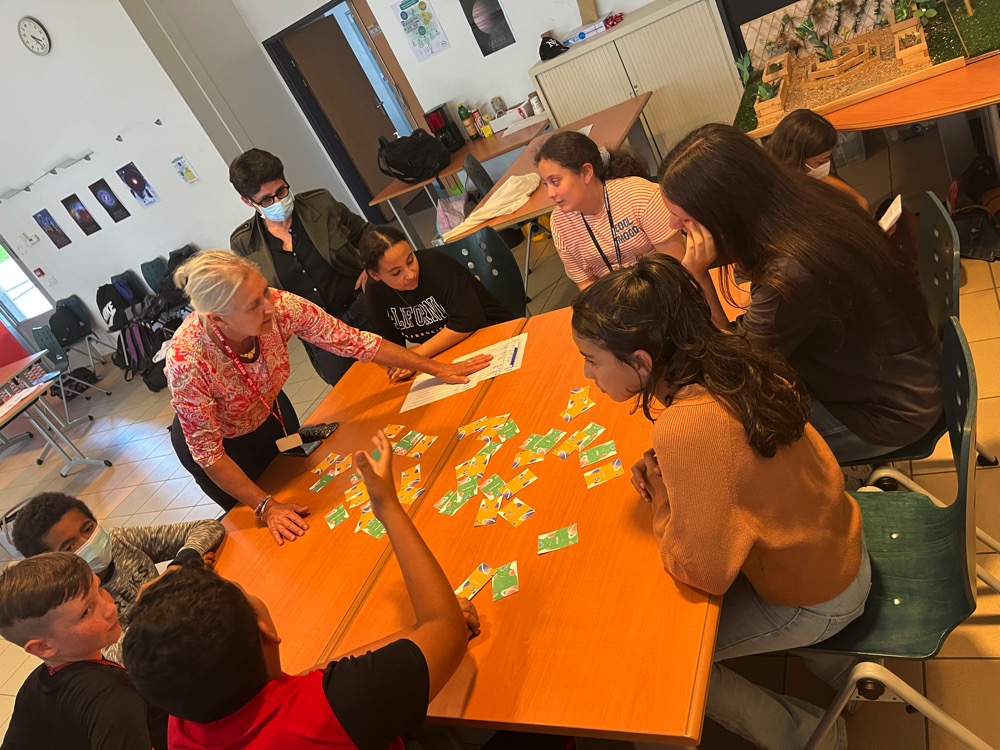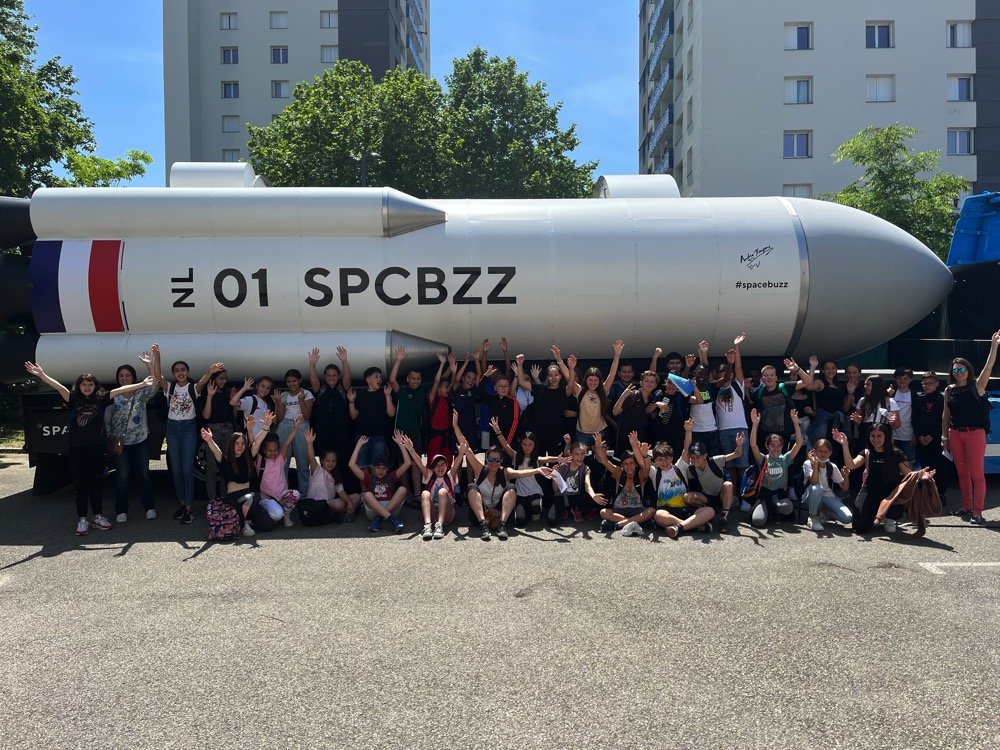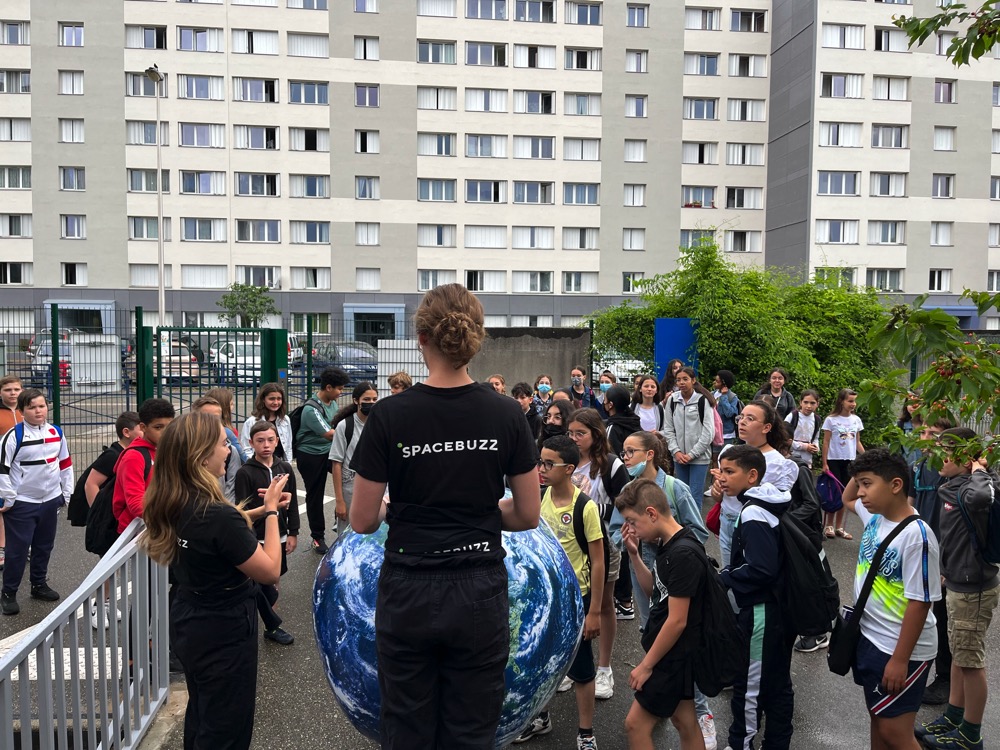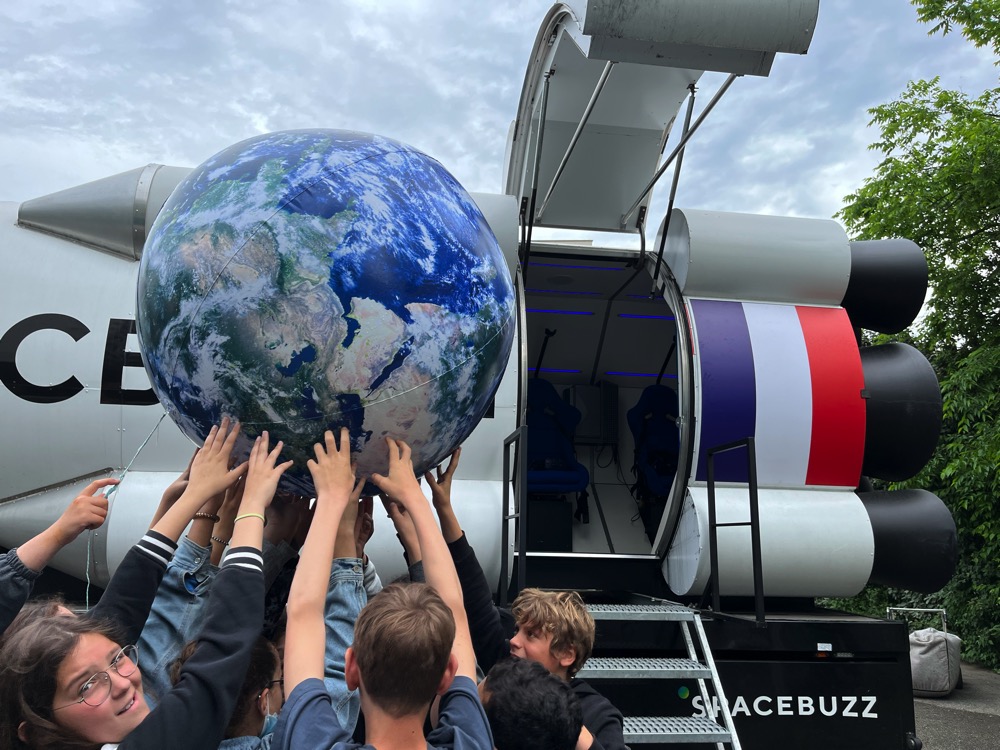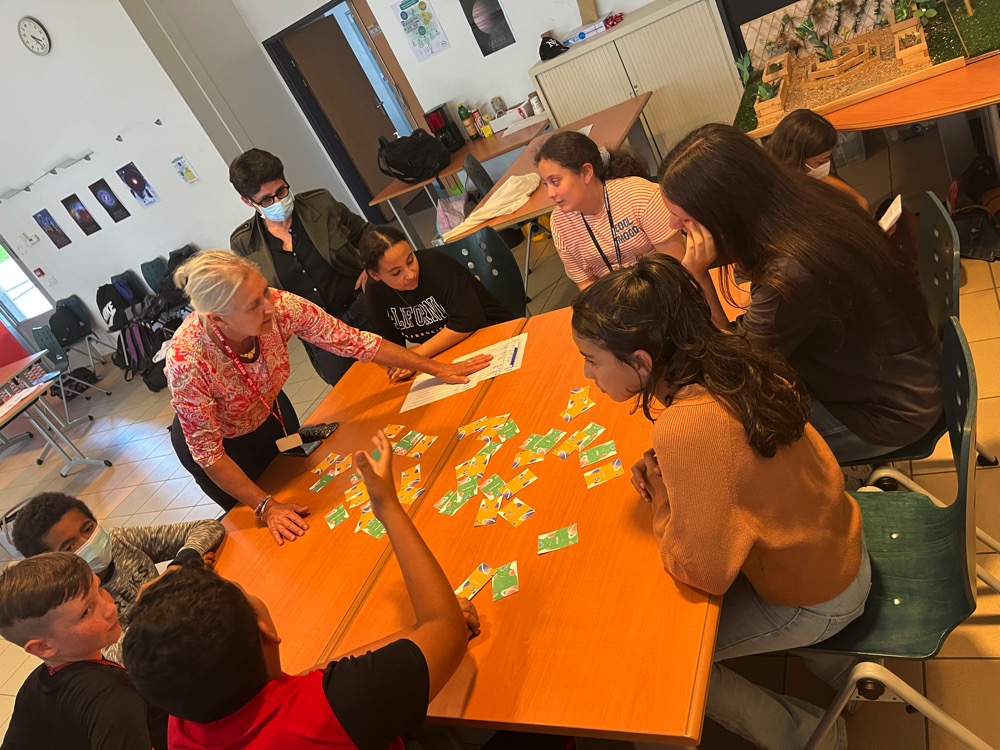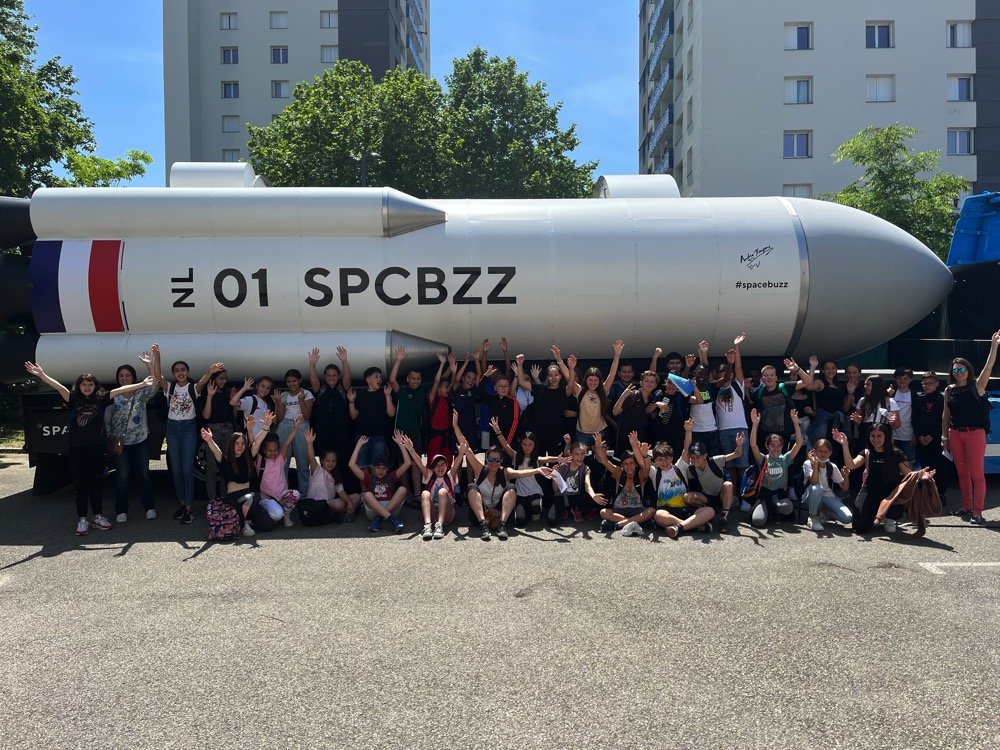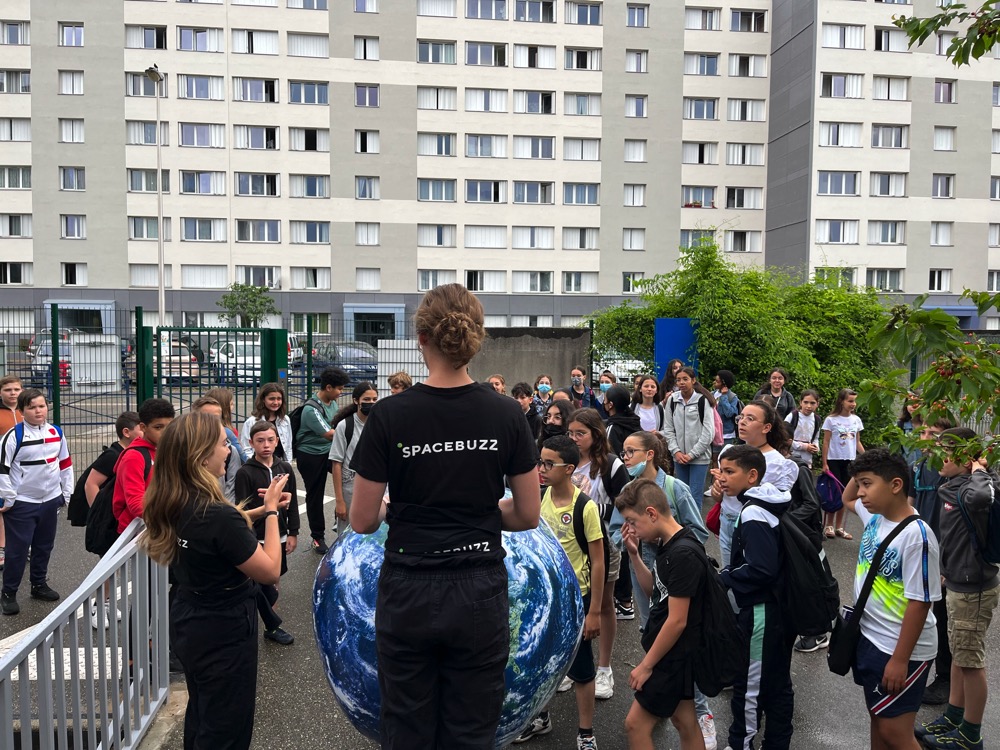 Join us in inspiring the next generation with SpaceBuzz. Your support is an investment in the future of our children and planet, fostering creativity and promoting STEAM education. Help us to ignite passion in young minds and inspire Earth ambassadors who cherish our world. Stand with SpaceBuzz, and let's launch into a sustainable future together.
Thank you for your invaluable support.